Sat, 28 May 2016
Episode 219 with Will: Hail Rebirth.
So um.
A lot happened in comics this week. And some people seem upset.
Let's talk about it, yeah??
Also I get on an extended segue detailing my LEGO sets. It's real primetime stuff.
-Jr.
Comments[0]
---
Sat, 21 May 2016
Episode 218 with Brett Kelley: The 2016 Steampunk World's Fair Wrap-Up!
Strap on your goggles and grab your shillelaghs kids. It's time for the 2016 Steampunk World's Fair recap!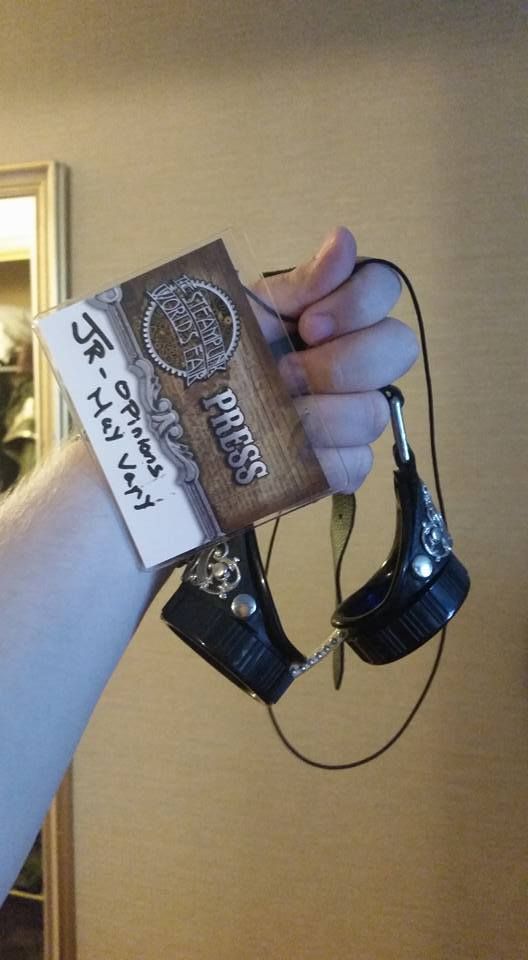 2016 marks our 4th consecutive year covering the World's Fair and 4 consecutive years later I'm still having an absolute blast at this show.
Of course no SPWF recap is complete without the incomparable Brett Kelley who was kind enough to join in on the fun despite being forced to spend the entire weekend with us. He's a real trooper, that Brett Kelley.
Anyways, we hope you love the episode and if you've even been considering checking out the Fair we hope maybe it'll give you that last little push needed to buy a ticket. You can trust us when we say it is absolutely worth it.
Click HERE for photos of this year's happenings.
-Jr.
Comments[0]
---
Fri, 13 May 2016
Episode 217 with Ryan Vella: eSports is gettin' popular, yea??
Brett Kelley (yes, THE Brett Kelley) is literally on his way to pick me up so we can head to The Steampunk World's Fair so for now this is going to be really short but when we get back on Sunday I'm going to toss some more awesomeness up here that actually deals with this week's jam.
The one and only Ryan Vella joined us (in person!) this week to give us all the delicious details from the recent LoL bans and also to discuss the state of eSports as a whole. This stuff is growing. It's growing fast. And it is amazing.
More to come.
-Jr.
Comments[0]
---
Sat, 7 May 2016
Episode 216 with Steph: Televised Opinions
If you were to tell my mother "Jr needs to watch more TV" she would probably ask you who the hell Jr is. Then she'd laugh. Like, really hard. In your face. But it's true. I don't watch a whole lot of TV anymore and with the ever expanding gallery of comic book related shows out these days it's definitely strange. My excuse? I'm an adult. And I'm busy. It's a lame excuse...but for now it's all I have and I'll stand by it like the stubborn asshole I am.
Luckily I have friends who watch these things and I can rely on them to tell me if I'm missing out on anything good. Like Steph who joined us this week to give us the rundown on the current Marvel/DC television series, what to watch, and what we might want to skip. It's rad.
Enjoy!
-Jr.
Comments[0]
---