Sat, 28 March 2015
Episode 158 with Jon: Praying Super Troopers 2 doesn't suck.
I think there have been a total of three times where I've gone to my local comic shop on new comic book day and walked out empty handed. I read enough different stories that on any given week I'll usually walk out with 3-7 solid books.....last week, however, was one of those rare and horrible times.

After greeting my comic provider with a chipper "...hey man" I walked over to my pull file to find a few books eager for me to purchase them. Sadly, both books that had been set aside for me were stories that I'd recently dropped yet it had slipped my mind to actually remove them from my pull list. "No worries" I thought. There will be a few random titles waiting for me on the new racks.

Alas. This was not the case.

The racks provided only disappointment. Every "New This Week" sign was displaying titles I don't read, don't recognize, or don't like. With depression beginning to set in I turned to the trade racks in hopes that I'd find something to hold me over for at least a few days. It only took but a minute...but I soon found the perfect one: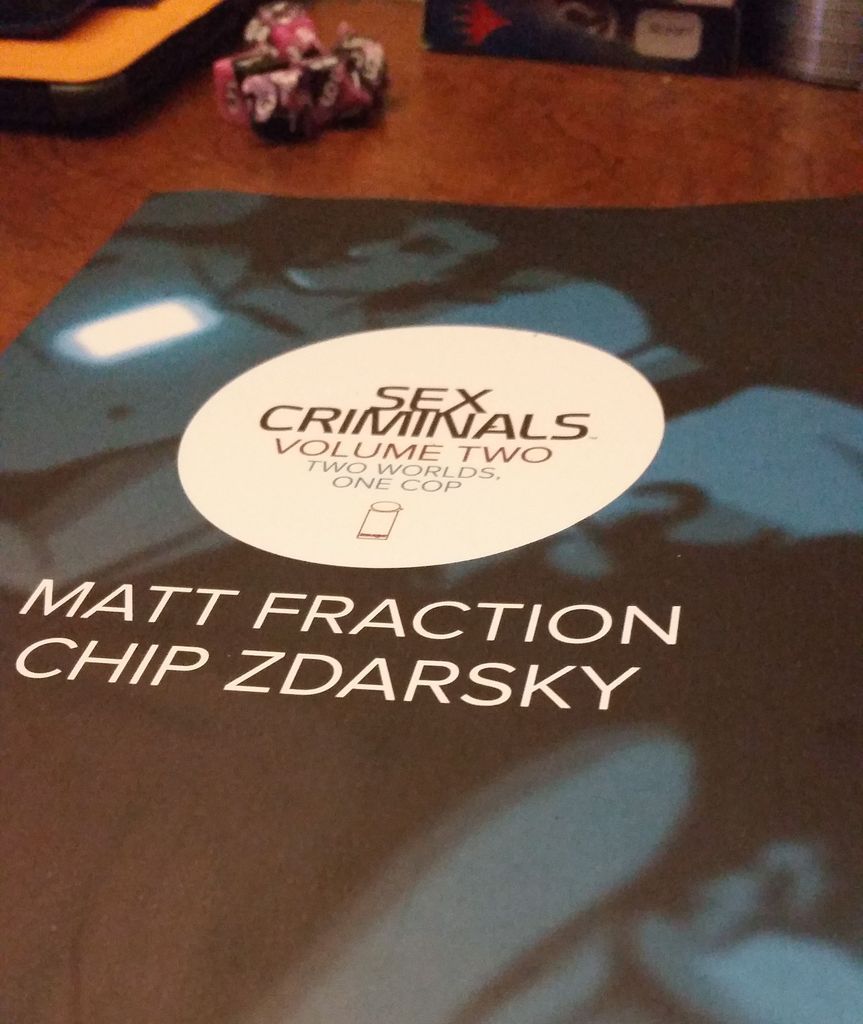 Where do I start with this? This book is just. Friggin'. Awesome.

Most people already know the premise and whenever I try to pitch the book to someone I always get the same response: "Oh yeah that's where they like bang and stop time or whatever." And they're not wrong. But they kinda are...because there's so much more to the book than that. It's like if you were trying to describe Batman and stopped at "He's a rich kid with dead parents" without ever mentioning him dressing up like a bat.

Yeah the book is full of sex and sex jokes and sex innuendo and sexual imagery (making it perfect for someone with a juvenile sense of humor like myself) but it's also about love and being a fucked up person dealing with being in love. What really impresses me is how well the book transitions back and forth between a serious story of two people dealing with crippling dilemmas and dick jokes. If you asked me the balance is perfect. The issues the main characters face are problems that most of us can relate to: financial stress, hating the workplace, etc. So when you're reading Sex Criminals you might start to feel a bit of anxiety when the book hits close to home then *bam*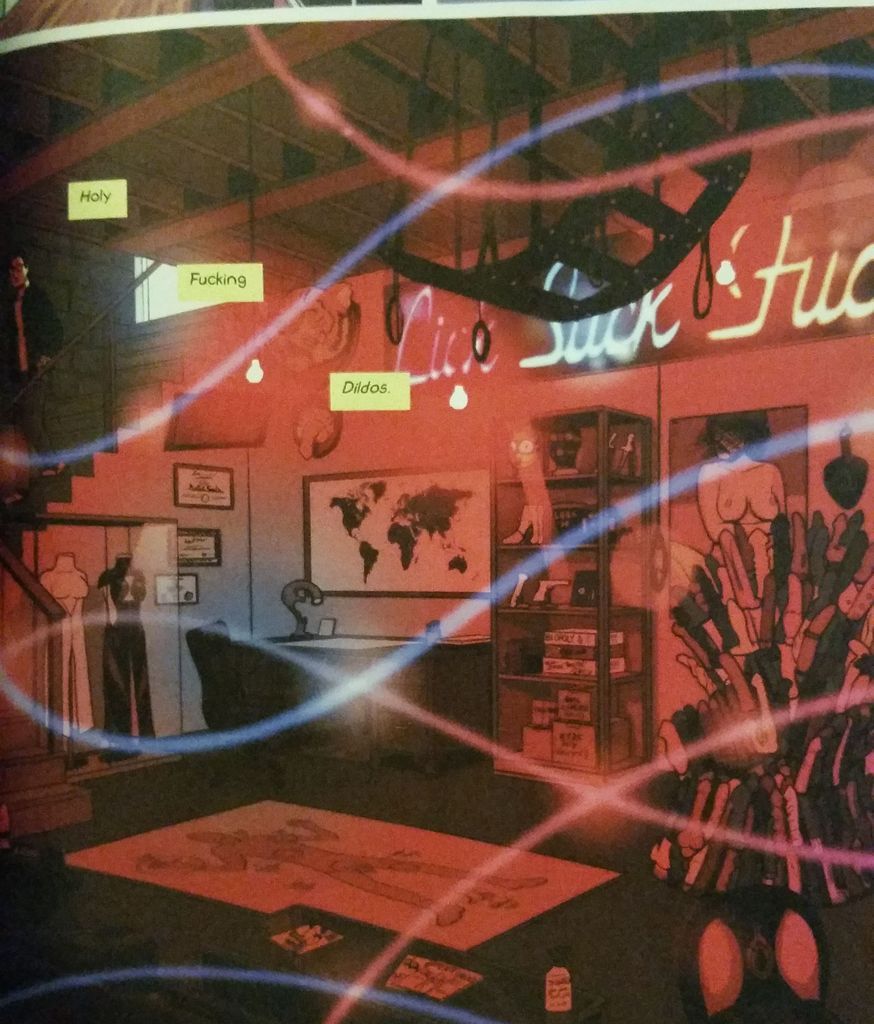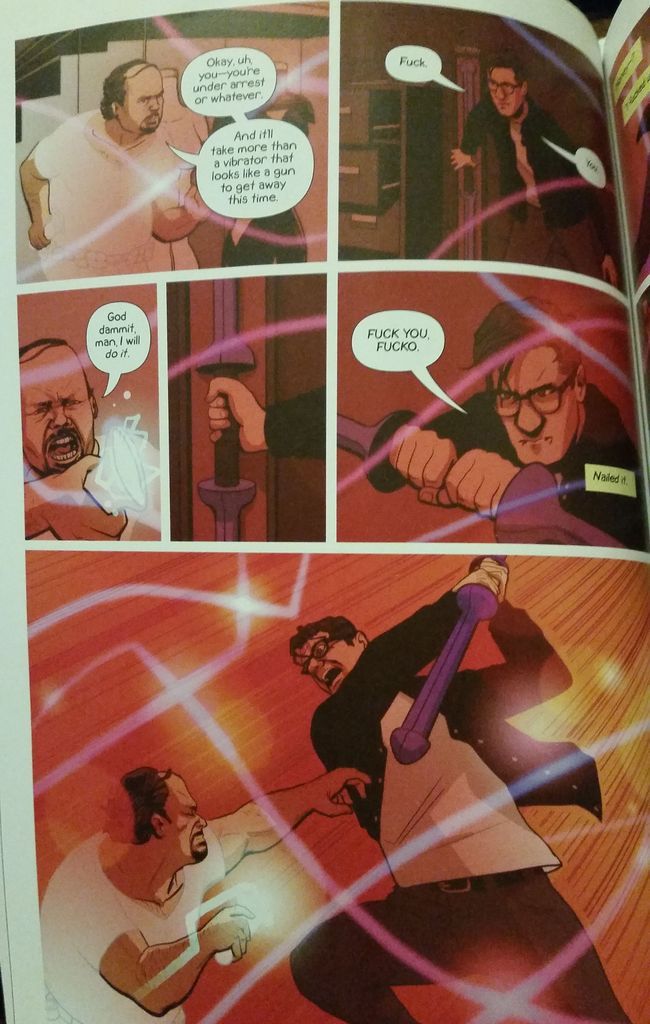 While I realize this book might not be everyone's cup of tea I urge you to at least give it a shot. Matt Fraction has proven time and again he knows how to write a good story and Chip Zdarsky provides spectacular visuals on the page. Together they've created one hell of a book and now they have the Eisner and Harvey awards to prove it (Along with a shining review from yours truly).
-Jr.
Comments[0]
---
Adding comments is not available at this time.