Fri, 8 April 2016
Episode 212 with Matthew James: The Mania of Wrestling
Yeah it's only been 5 episodes since Matt last joined us but honestly Wrestlemania just happened and I really wanted to hear him talk about it. We understand that there's been a lot of wrestling talk as of late but you can trust us when we say it makes for a fun time.
I mean come on just look at this chair: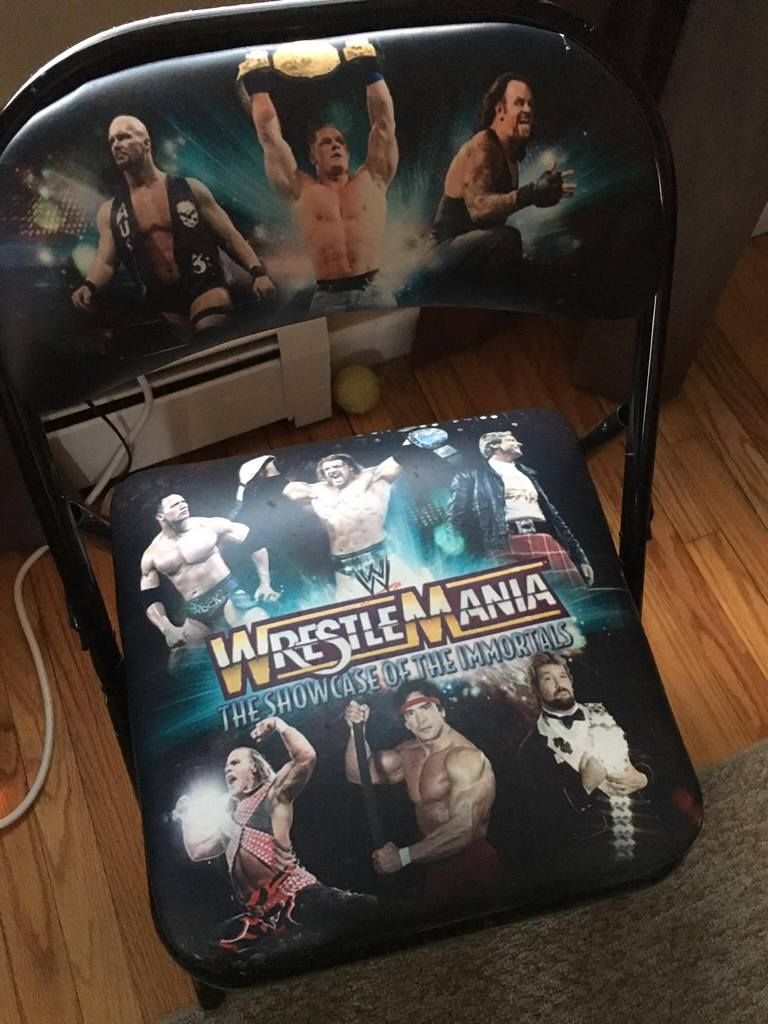 If you have questions about the chair I assure you they'll be answered during the episode. We go into extreme depth on this chair. It's really a great chair.
Also look at this link. It's a new show that Matt is a part of and it would be rad if you watched it. Typical OMV amirite? We are shameless in our non-stop plugging of our friend's stuff. Enjoy!
-Jr.
Comments[0]
---
Adding comments is not available at this time.