Thu, 15 October 2015
Episode 187 with Vicky: The 2015 New York Comic Con Extravaganzaaa
We were only there for a day and almost a week later I'm still exhausted.
That's what NYCC does to you...in the best way possible.
I'm not exactly sure what makes it so tiring. Maybe it's waking up at 5 in the morning and not going to sleep until after midnight with 6 hours of driving and a full day at the largest convention in North America.
Or it could be the non-stop sensation of meeting all of your favorite artists and creators in the same place within hours of each other.
Maybe it's the shoulder-to-shoulder, in-your-face, crank it up to 11 show floor full of toys, books, games and media specifically designed to grab your attention and refuse to let go.
Honestly it could be any or all of the above. All I know for sure is that NYCC is an experience like no other that's almost impossible to try and describe.
But hey. Vicky came on this week and the three of us gave it our best to do just that.
Enjoy!
-Jr.
Comments[0]
---
Thu, 8 October 2015
Episode 186 with Jon: Spooky, Scary Opinions.
Tonight's episode was really, really fun.
Like. Probably in my top 10.
Originally we had planned on talking about scary movies and attending NYCC this coming weekend. We eventually got there...but the first half of the show was all about spooky, scary stuff.
And it was fantastic.
Props to Jon for always being a great guest and shout out to my man Alex for the excellent choice in ambient music. (For those wondering he found the track by Peder B. Helland on YouTube.)
Time to attempt to get more than 2 hours of sleep before spending the day in New York City.
Until next week!
-Jr.
Comments[0]
---
Fri, 2 October 2015
Episode 185 with Kyle and Cara of Decimated Designs!
Our guests this week are responsible for this:
I mean. It's mildly terrifying. And by mildly I mean absolutely. And that was taken during the daytime. Could you imagine seeing that at night? With people around doing everything in their power to scare the literal piss out of you?
Sounds awesome.
If you agree that it is indeed awesome you can go see their work for yourself. While that facade is down in Long Island there's still plenty around here locally for you scream at. Check out our chat with Kyle and Cara for some details on where you can voluntarily have people scare you so hard you'll regret leaving your house.
-Jr.
Comments[0]
---
Fri, 25 September 2015
Episode 184: The 2015 Hartford Comic Con Wrap-Up!
It was said multiple times that we thought last year's Hartford Comic Con would be the one and only. You know, one of those shows that just kind of appears, happens, then its never heard from again. We had a good time last year and got to introduce some friends to their first comic con experience but we figured there was a slim chance the show would be back again. Every now and then it's nice to be wrong.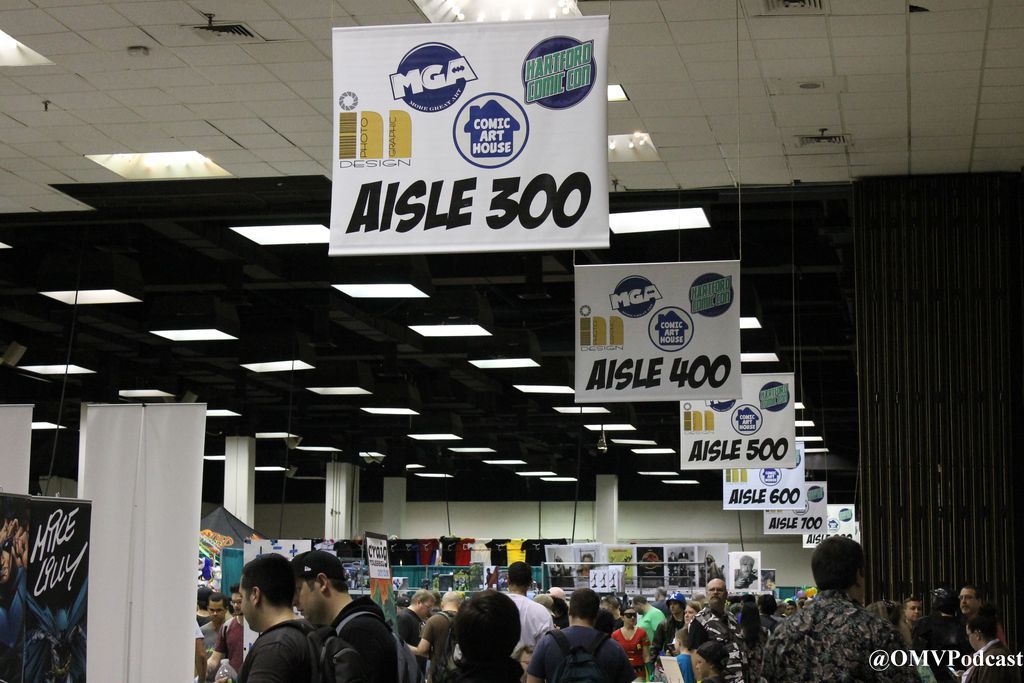 Hartford Comic Con made us into liars and returned once more to the state capitol to put on a neat little comic/celebrity show. While it's evident the show is still in its infancy you can't really find much to complain about when it's a 10 minute drive down the road. Price of admission/parking was pretty standard and within reason for a show of this size. If you know what you're looking for you can definitely get your money's worth. However the lack of superstar names could have caused some early departures with those who saw the entire floor and got bored/ran out of things to do.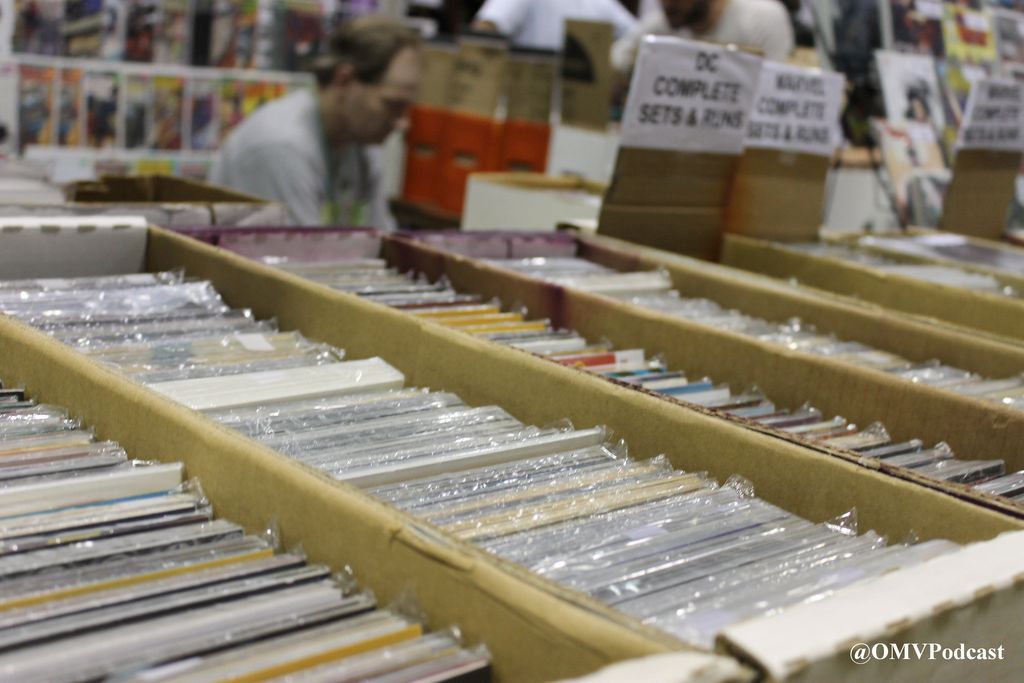 With a wide variety of celebrity guests, a gaming area and cosplay contest with a decent prize pool there was something for everyone. My favorite part? The comics, of course. Being a "comic con" there's no shortage of long boxes full of back issues and wall racks loaded with valuable (albeit over-priced) key books. At other shows like NYCC and Boston it's easy to get lost in sketch hunting but for some reason when I'm in HCC all I want to do is spend my time thumbing through old books and haggling prices (even if Alex does most of the haggling). It just has that old fashioned comic con vibe that never gets old.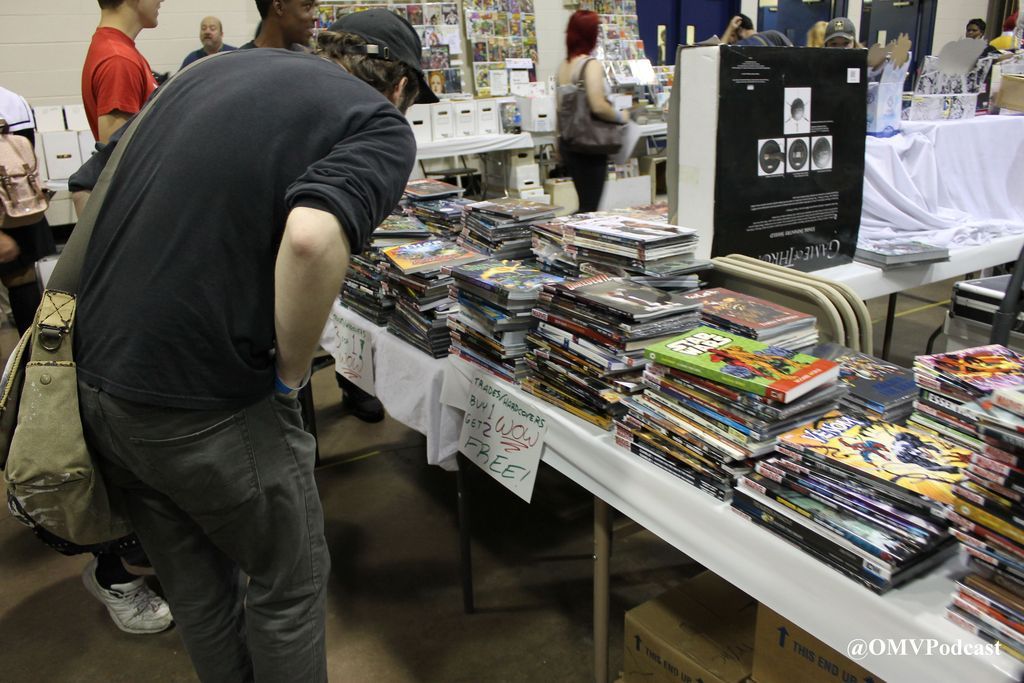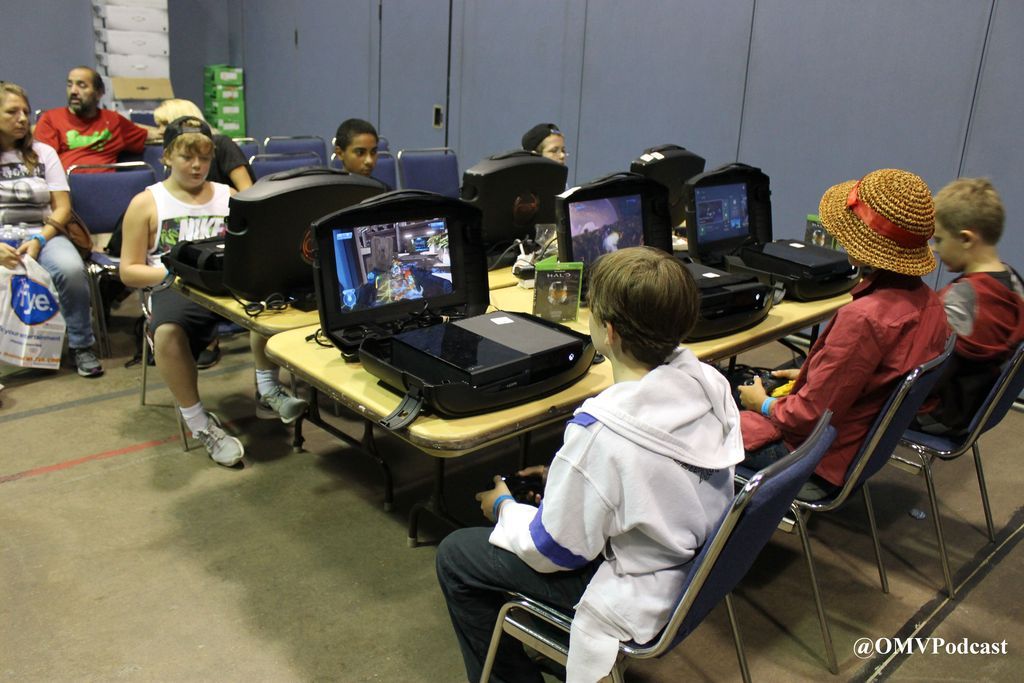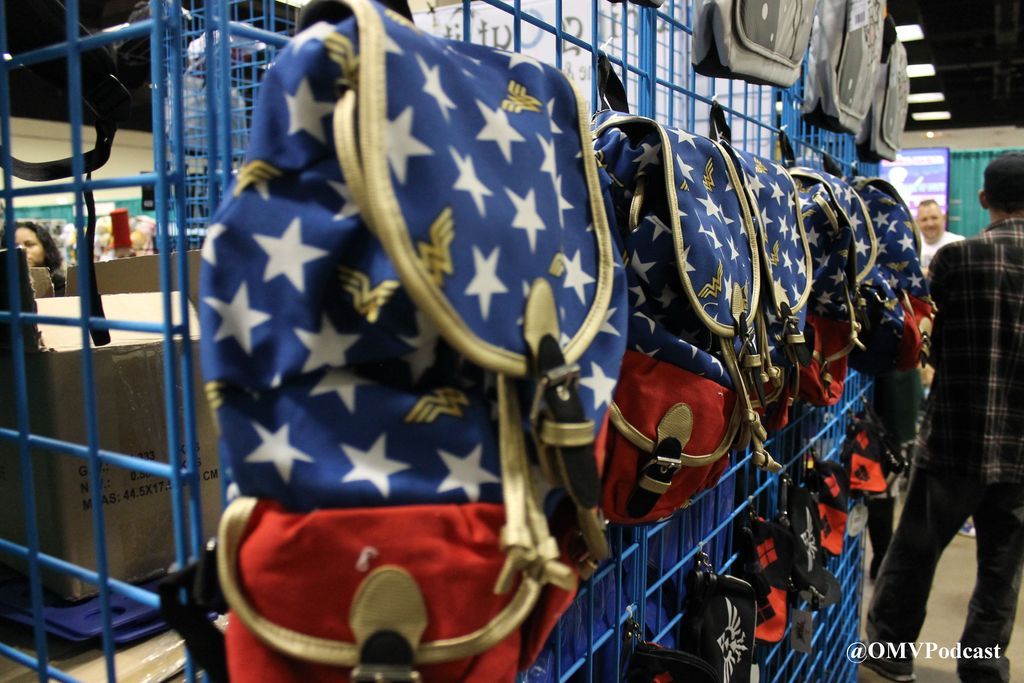 Hartford Comic Con's sophomore year seemed to be an overall success. Guests were in good spirits, the cosplay was out in full force and all the creators we spoke with were all enjoying their weekend. While it was far from a mind-blowing show packed with famous artists/celebrities it was still a nice way to spend a Saturday afternoon with your friends. While some may not be able to justify spending money on a show that you can fully see within an hour or so, others see it as another opportunity beef up their collections, chat with creators and just have a good time at a comic con.
Sounds like a good time to me.
-Jr.
Comments[0]
---
Sat, 19 September 2015
Episode 183 with Ryan Vella: LoL NA LCS.....FTW.
It finally happened.
We managed to track down the ever elusive Ryan Vella so he could tell us about his experiences at the League of Legends North American Championship Series at Madison Square Garden in New York.
Video games. Being played at an insanely competitive level. At Madison Square Garden.
It's a beautiful time to be alive.
-Jr.
Comments[0]
---
Sat, 12 September 2015
Episode 182: Origins
Just Alex and me this week.
Per usual we ended up talking about comics the entire time. Lots of origins: How we got into comics as well as some of our favorite stuff. To be quite honest it's probably my favorite "Just Alex and Jr" episode that we've done. That Alex. He's a cool guy. I like talking to him.
Next weekend brings the 2nd annual Hartford Comic Con. We'll be there. A bunch of talented people will be there. If you're in the New England area you'd be doing yourself a disservice by not attending. It's one of those shows thats still relatively new...but it shows a lot of promise. Plus its good prep for the upcoming juggernaut that is New York Comic Con. I'm already exhausted just thinking about it. It's going to be.....pretty awesome.
Enjoy!
-Jr.
Comments[0]
---
Sat, 5 September 2015
Episode 181 with Sam and Joe of The Hero Army!
We had two deputies from The Hero Army on this week.
Doesn't that sound absolutely terrifying???
No worries, though. If you weren't aware The Hero Army is an ever expanding group of cosplayers whose main mission is to "innovate, design, and amaze". In other words they're super talented people who get together at shows, charities, and fundraisers so people can have a great time hanging out with super heroes. Chances are if you've been to a show in the New England area you've probably seen at least one or two of them.
If you're lucky you might have even seen a familiar looking Mandarin tagging along...
Click HERE to check out their website and click PLAY at the top of the page to listen to Joe and Sam chat with us. It's that simple.
-Jr.
Comments[0]
---
Wed, 26 August 2015
Episode 180 with Matthew James: The Summer of Slams.
It's beginning to get to the point where I'm terrified whenever Matt joins us. For one thing whenever he comes on the end result is a really, really good show. Both of his previous appearances have been huge for us not only for listenership but also for pure entertainment value. They're fun as hell and I always learn something. The amount of "dude, great episode" texts I get after every Matt episode is staggering.
Which is starting to freak me out. Surely there's no way a third episode can ever compete with the first two. I mean, our intro to Matt on episode 151 was just an educational clinic on the local wrestling scene. Then when he came back on 165 he left my jaw on the ground after telling one of the most unbelievable stories I've ever heard. (Seriously. It involves Jake the Snake Roberts and you are a fool if you haven't heard it yet.) I mean, how could it be possible to continue a streak like that? Even the Undertaker isn't perfect.

But us? Right now? We're 3 for 3.
And maybe a little arrogant but hey, we think if you dug the first two times Matt joined us then you will definitely want to be all up on this one. The best part? There's more to come. Survivor Series is but 3 months away and you can bet your bottom that Matt will be back to try and convince Alex that Brock Lesnar isn't a worthless pile of muscles. (Probably never going to happen...but it's something that's always beautiful to watch.)
Until next time.
-Jr.
Comments[0]
---
Sat, 22 August 2015
Episode 179: I'd buy that variant for a dollar.
Join us this week to listen to three grown men talk about Looney Tunes for 40 minutes. It is 100% worth your time.

-Jr.
Comments[0]
---
Fri, 14 August 2015
Episode 178 with artist Tony Moy.
Whoever invented watercolor is a real dick.
Is something I would have said back in 7th grade while attempting to paint the lamest tree ever put on paper.
It's no secret that I'm terrible at art. Just awful. The literal worst. But when it comes to mixing water into little circles of color and using that new color-water to paint on to paper....it just amplifies my lack of talent to a completely new level. A level that should be considered torture for anyone who is forced to gaze upon the results. I can't even tell if that last part made sense...but you get where I'm going with it.
Anyway, if you've ever read any of these posts you can probably guess where I'm going with this. This week's guest is an artist we met last week at the Boston Comic Con named Tony Moy and he's what they call "awesome" when it comes to painting...particularly when it comes to watercolor. Seriously. Look at this stuff. It's insane. He even did an insane Magneto for Alex that you can check out in our BCC photo gallery.
If you're digging what you're seeing....have a listen to this week's episode. If you dig what you hear...check out Tony's table at a convention near you. (Hint: He's going to be at NYCC in two months. You're welcome)
Hope ya'll enjoy.
-Jr.
Comments[0]
---