Thu, 9 July 2015
Episode 173: The MASSiveCon Recap.
By Alex
Being a geek is becoming more and more popular, there are more conventions and events springing up all the time and I wanted to check out a new one nearby. This was MASSive Cons first year, and it's named implications are hopefully a look at it's evolution and things to come. It's not Massive yet, but it has potential. It had the normal show floor featuring artists, vendors, celebrity guests and other things such as the featured cars. But also, and some events have been doing this for a while, is additional rooms not just for panels but for gaming. There was the board game tryout/rental room, and the videogame room with different consoles and tournament on the projector screen.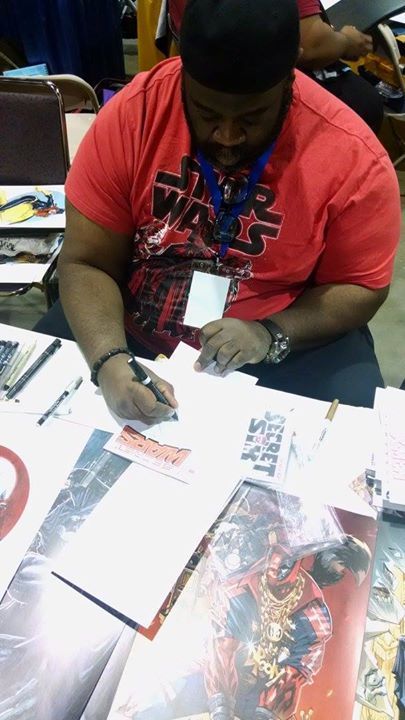 Our resident artist Brett Kelley accompanied me on the trip and after years together we're still teaching each other. Such as "How come when I go to Worcester, I'm on big streets and there is never any traffic, but then I go to Thats Entertainment or the halloween store or Ralphs and it's a mess."
"We're in the financial district and it's a sunday."
"oh... right. makes sense."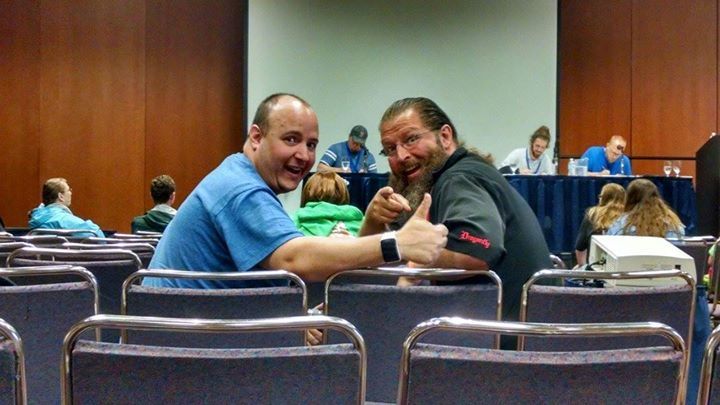 It was cool having Brett on the outside of the tables for a change, he hasn't gone to a show as an attendee in a long time. And him and Ransom Getty were chatting like old pals, I don't know if I would've gotten as much out of him.
Ransom --"I got hired by DC to do the relaunch of Suicide Squad for the new 52, there was a crazy deadline and they said 'you work fast right?' and I said 'Have you seen Guarding the Globe?'" and we all laughed.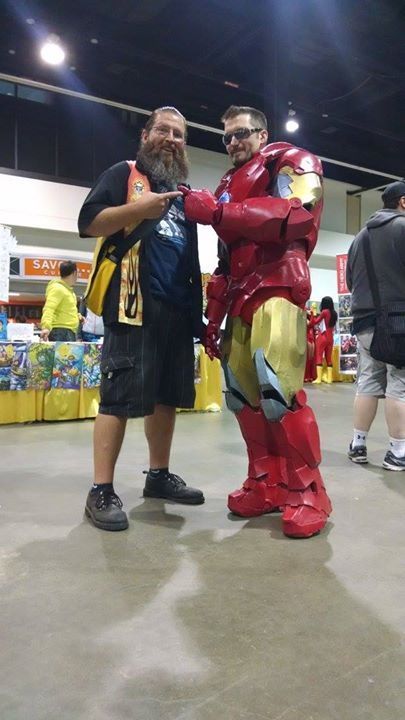 Overall, from just going on sunday, this was not an all-day event for us. We got there once the doors had been open for a couple hours and we had done everything we wanted with an hour it ended.
I see conventions as an experience outside of my normal life. While it's nice to provide table top and video games, it's not the reason I came here. People certainly do spend time putting them to use, but I can be an old curmudgeon who has games to play at home. Show me more art. It's easier to approach the artist who has their head down drawing than it is to approach the actress who is reading the newspaper.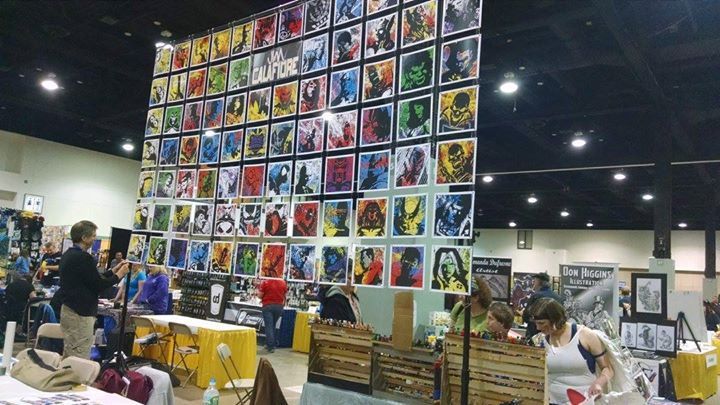 In the episode I give props to the organizers who kept the fans informed in many ways. It was Brett that sent me the post where they explain all they tried to do to get Richard Dreyfuss back, their Red Shirts (volunteers/staff) were accommodating and on the ball. Recalling the effectiveness of the Red Shirts is what swayed my grade from the C+ I was going to give it up to a B-.
I've left a lot out here because I cover lots more on this episode, more than I planned. We bumped a topic which has never ever happened before in the history of this podcast.
Comments[0]
---