Wed, 1 July 2015
By Joe
The short answer: it's better than Episode 2, not quite as good as Episode 1. If you like Borderlands or Telltale games, I'm saying this for the third time: go buy it immediately.
We find ourselves at the midpoint of Tales from the Borderlands with Episode 3: Catch a Ride! There's this inherent problem that most Telltale games because of their episodic nature, that you have to try and remember what happened… Tales takes the Borderlands introduction convention and utilizes it perfectly to catch up while being funny at the same time.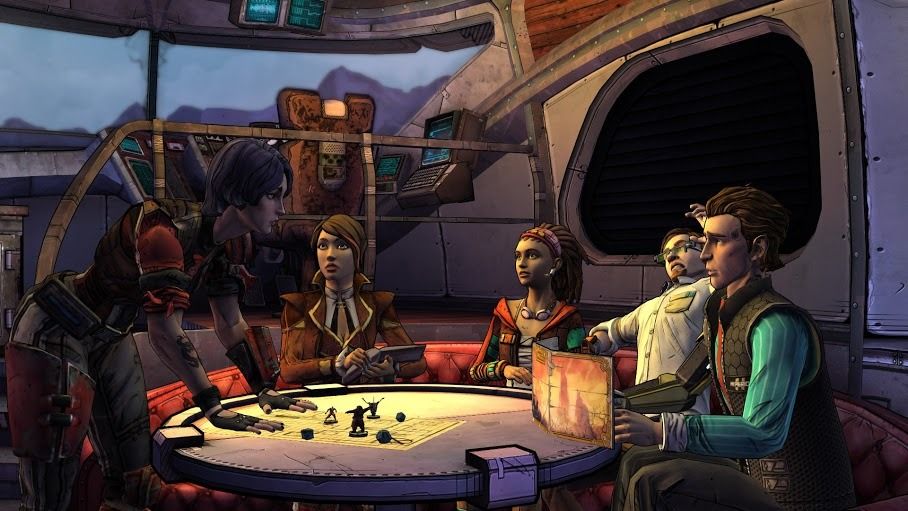 The two biggest concerns from the last episode were the short sequences/game length overall, and the very minimal "game play" that occurred – there was only one sequence of puzzling, and very little action. Have they been fixed? The answer is a resounding, "mostly!". From a content perspective, there is a ton of game here. I played it once, and then watched someone else play it immediately after - there are entire other sequences nestled that you will never see, jokes that will go unheard, and items that may not be found. The writing is still on point (Anthony Burch, writer of Borderlands 2, mentioned that he put in an assist on this episode, and it shows).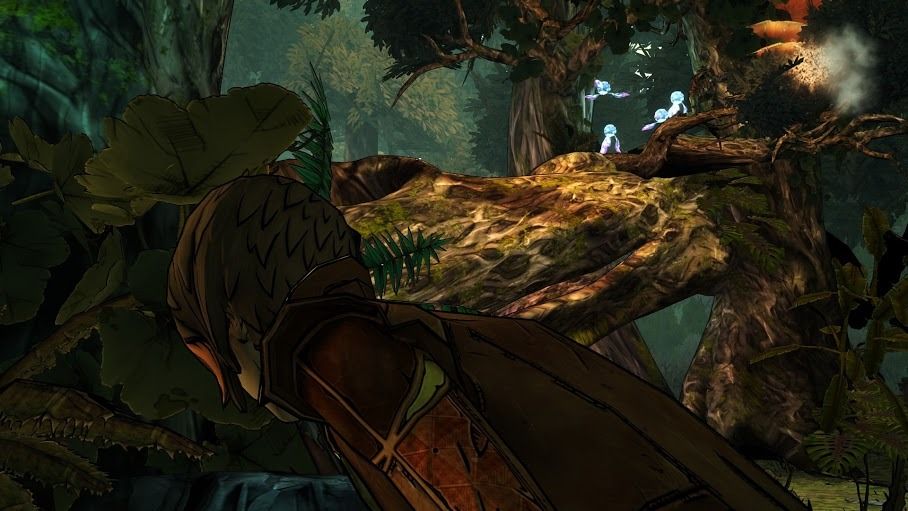 Most Telltale games are action-free, but there was an awesome action sequence in the first episode that has spoiled me and left me wanting for more - this episode delivers, but in a way that is a bit choppy and jarring. Having said that, there is a fair amount of puzzling and exploring in this version, which helps quite a bit. The tension of wanting to be able to act more works well with the game - you aren't a crazy powerful Vault Hunter in the main series, and the frustration of being a technician or con artist in a murder world is felt throughout.
The character work is really where Telltale games have stood out for me in the past, and we get this again. Loaderbot has been a breakout character since Episode 1, and his involvement has only increased by giving him another well-written character to play off of (minimizing spoilers here, as it makes for a great reveal). And while the lip syncing is criminal, there are some really clever dialogue trees and body language reactions that help flesh out the characters, their relationships, and how you choose to play them.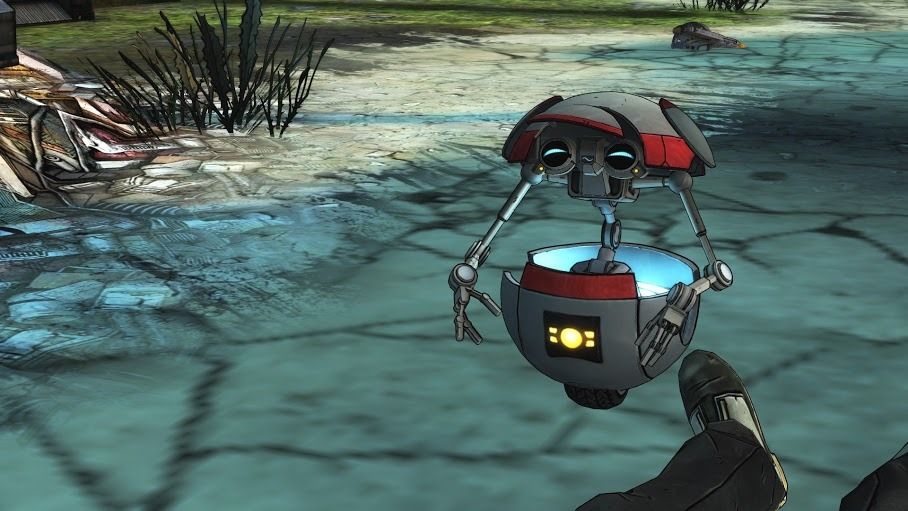 A special shout out has to be given to the folks who keep finding and creating the excellent soundtrack to this series, as well as the geniuses that do the music video openings. Music that elicits laughter is far too rare, and gives a subtle indication as to how deep the humor talent well goes at Telltale.
It is worth noting some criticism. It is common now that Telltale episodic games feature some rough lip syncing and game-crippling glitches, and I did have one load screen freeze out on me with buzzing music. It makes you close down and you only lose a few minutes, but still - frustrating. And as a general criticism of the point-and-click adventure genre, these aren't games that are going to be pushing you to the limits of your reflexes or hand-eye coordination. However, there is enough here where you are instead being assessed on your judgement and what's important to you. It's a mental, social, and emotional engagement. And when your avatars are a nerd and a street urchin, that makes for an engaging experience.

OVERALL: 8.5/10
Comments[1]
---